Dental Nerve Damage Attorney in Santa Clarita
Reliable Representation for Dental Malpractice Cases across California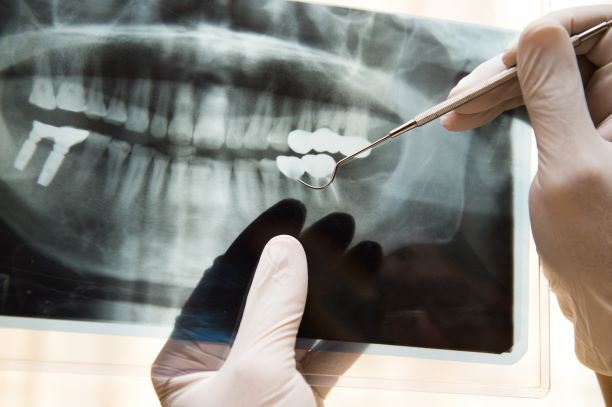 Dental treatments are delicate procedures that must be handled with the utmost care and precision. One mistake can cause a slew of painful, and even potentially dangerous, oral health problems, including nerve damage.
Nerve damage can result from any sort of error, such as contact from a dental instrument, a failed dental implant, or improperly administered anesthesia. Whatever the cause of your nerve damage, the responsible party must be held accountable so that you can receive the compensation you need to heal and move on. I am a nerve damage attorney located in Santa Clarita with over 30 years of experience as a dentist and I want to help you achieve justice. The Law Office of Dean Schweitzer is ready to fight for your rights.
Schedule a free consultation by calling (661) 460-5795 or completing our online contact form.
How to Handle Your Nerve Damage
After a visit to your dentist, you expect your oral health to improve, not get worse. If you recently underwent a dental procedure and notice something off with your teeth, lips, or face, you may be experiencing nerve damage caused by negligence or a mistake.
Nerves are often damaged during:
Tooth extractions
Root canals
Wisdom tooth removals
Dental implants
It is important to take careful observations and notes about the symptoms you are experiencing and the condition you are in. Visit a trained and trusted medical professional for a second opinion about whether or not your nerve damage was caused by a dentist's error.
Lingual Nerve Damage Symptoms
Lingual nerve damage is nerve damage to your tongue and can result in the following symptoms:
Loss of sensation and taste
Pain
Numbness
Inferior Alveolar Nerve Damage Symptoms
Your inferior alveolar nerve provides sensation to the chin, lower teeth, lower jaw, and lower lip; damage to this nerve can cause:
Severe pain
Strange sensations
Difficulty chewing or speaking
Mental Nerve Damage Symptoms
A damaged mental nerve can cause:
Numbness and paralysis in the cheek and lower lip
What is a Lingual Nerve Damage Lawsuit?
Damage to your lingual nerve can occur as a result of negligence during a dental procedure when the nerve in your tongue is damaged, resulting in loss of feeling or taste. To pursue a lawsuit, you'll need to prove the injury resulted from the operation and that the effects are long-term or permanent.
Can Dental Nerve Damage Heal?
If you have suffered lingual nerve damage, you may be asking yourself what the recovery time is. Ordinarily, lingual nerve damage is temporary, and the patient will recover on their own within about eight weeks. However, if the symptoms last longer than six months, the damage will most likely be permanent.
Some potential treatment options for lingual nerve damage include:
Prescription medication
Laser treatment
Surgical procedures
Relaxation therapy or hypnosis
Contact The Law Office of Dean Schweitzer
At my firm, I represent victims of dental malpractice with vigor and compassion. You should not have to bear the burden of your dentist's negligence — seek relief with my help. With extensive experience as both a dentist and lawyer, I am uniquely positioned to assist with your case. When you need a dental malpractice lawyer you can trust, count on me to be there in your time of need. I am located in Santa Clarita.
I invite you to contact me online or by phone at (661) 460-5795.